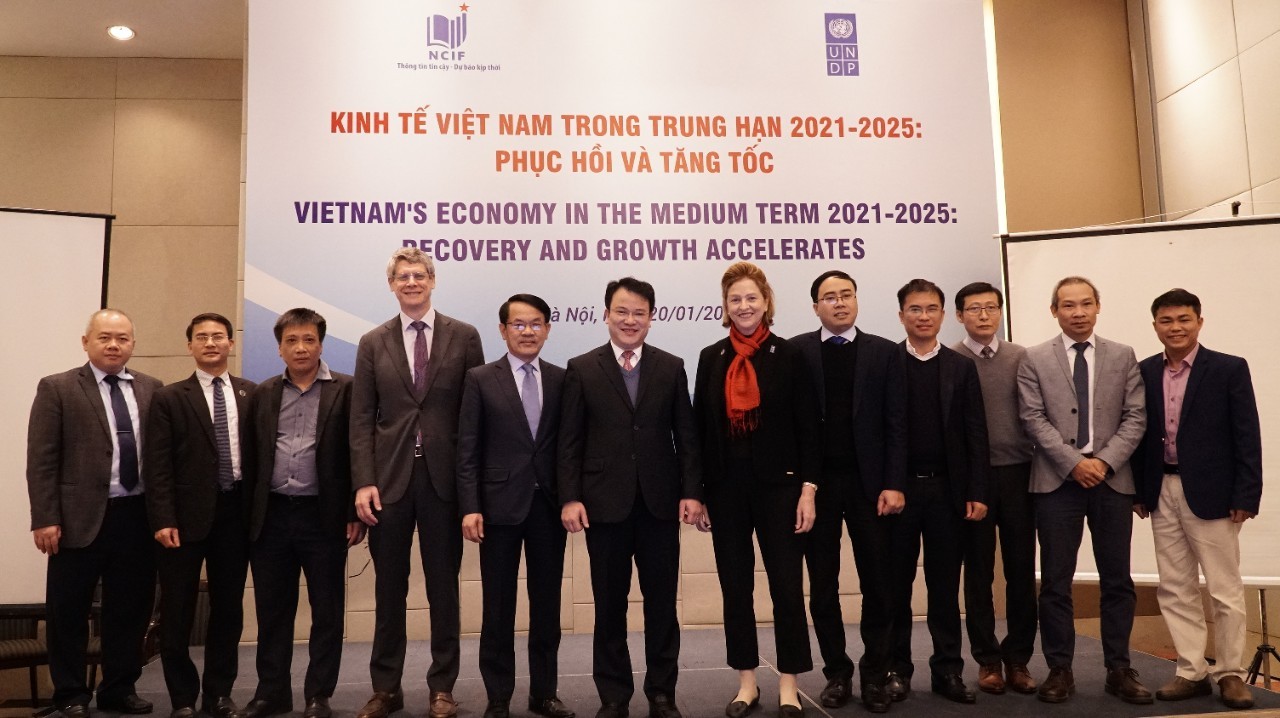 By
adminquantri
20/01/2021
Viet Nam's economy in the medium term 2021-2025: Recovery and growth accelerates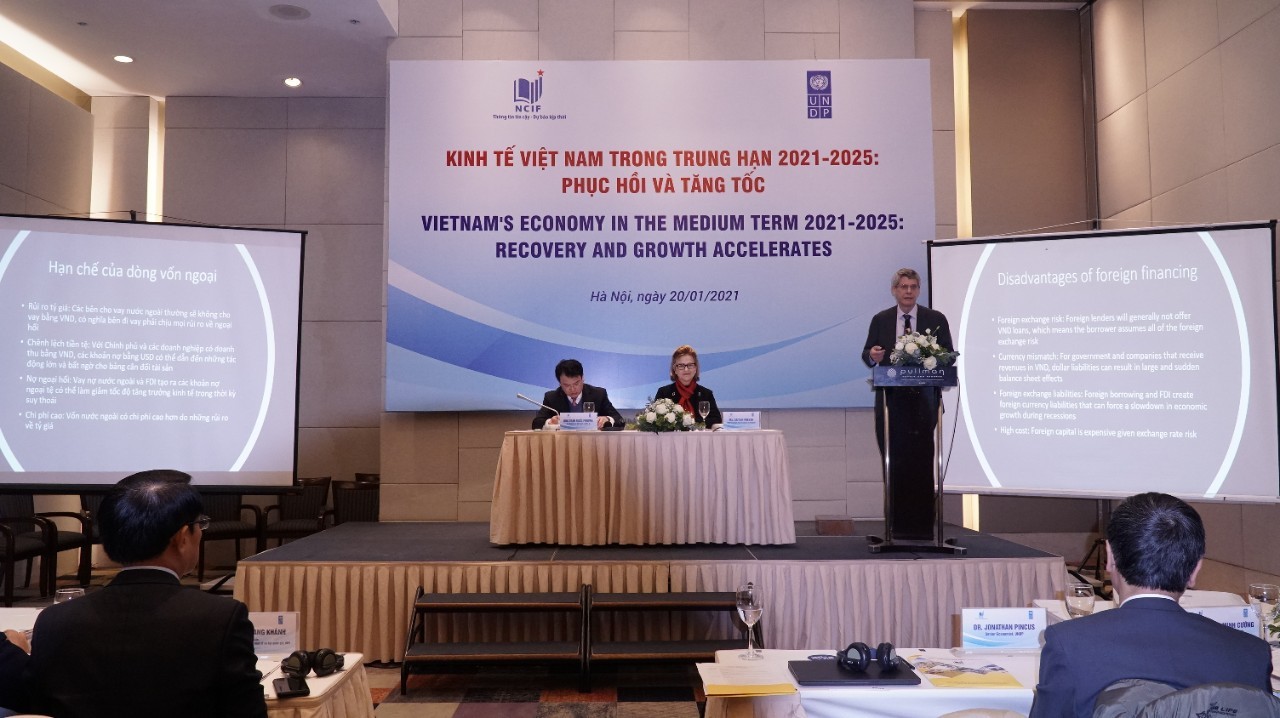 Ha Noi 20 January 2021 – Viet Nam has successfully achieved the double goals of containing COVID-19 virus and achieving significant economic growth 2.91% in 2020 – one of the few countries in the world to record positive GDP growth in 2020. The National Center for Socio-Economic Information and Forecast under the Ministry of Planning and Investment (NCIF/MPI), and the United Nations Development Programme (UNDP) jointly held a conference today to discuss the outlook for Viet Nam's economy in the next five years and action to turn the expected rebound from COVID-19 into a sustainable economic recovery.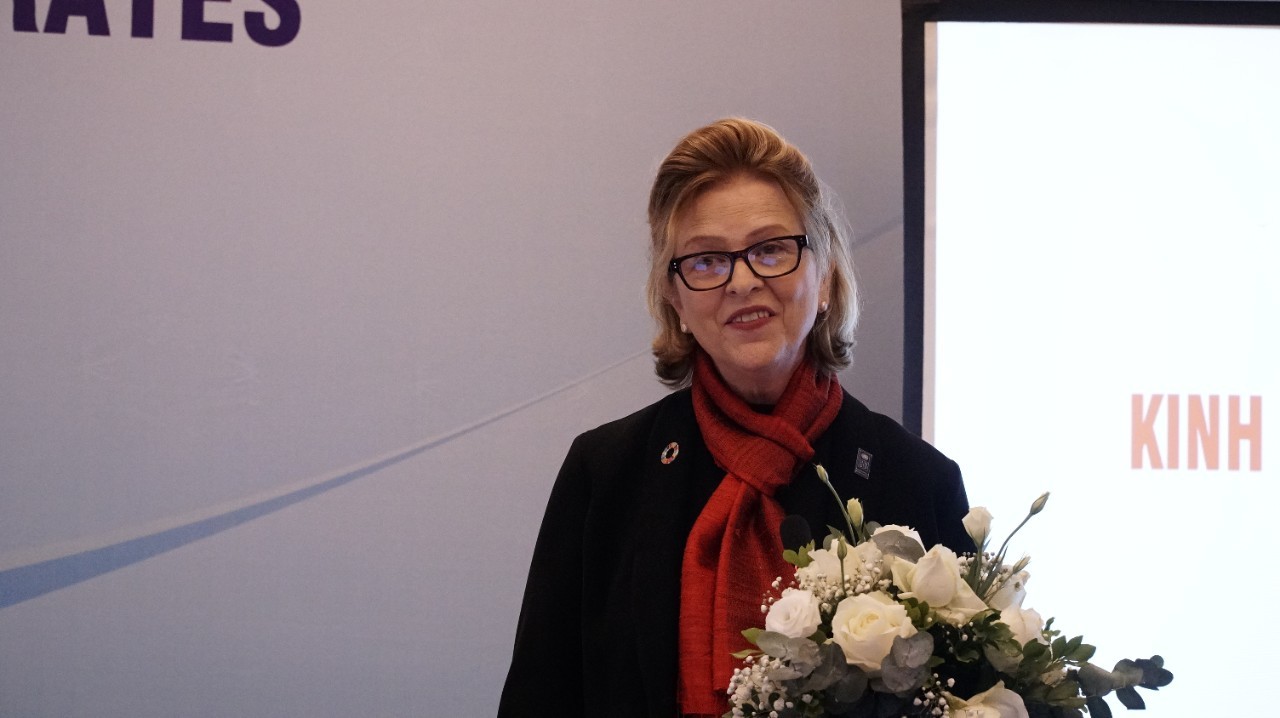 UNDP Resident Represent Caitlin Wiesen co-chaired the conference with Vice Minister of MPI Tran Quoc Phuong. Ms. Wiesen attributed Viet Nam's success in achieving high human development and the dual goals of containing the COVID-19 virus and significant economic growth to the country's anticipatory, agile leadership, its strength in mobilizing the efforts and innovation of all people, and its determined focus on people-centered development. (full speech)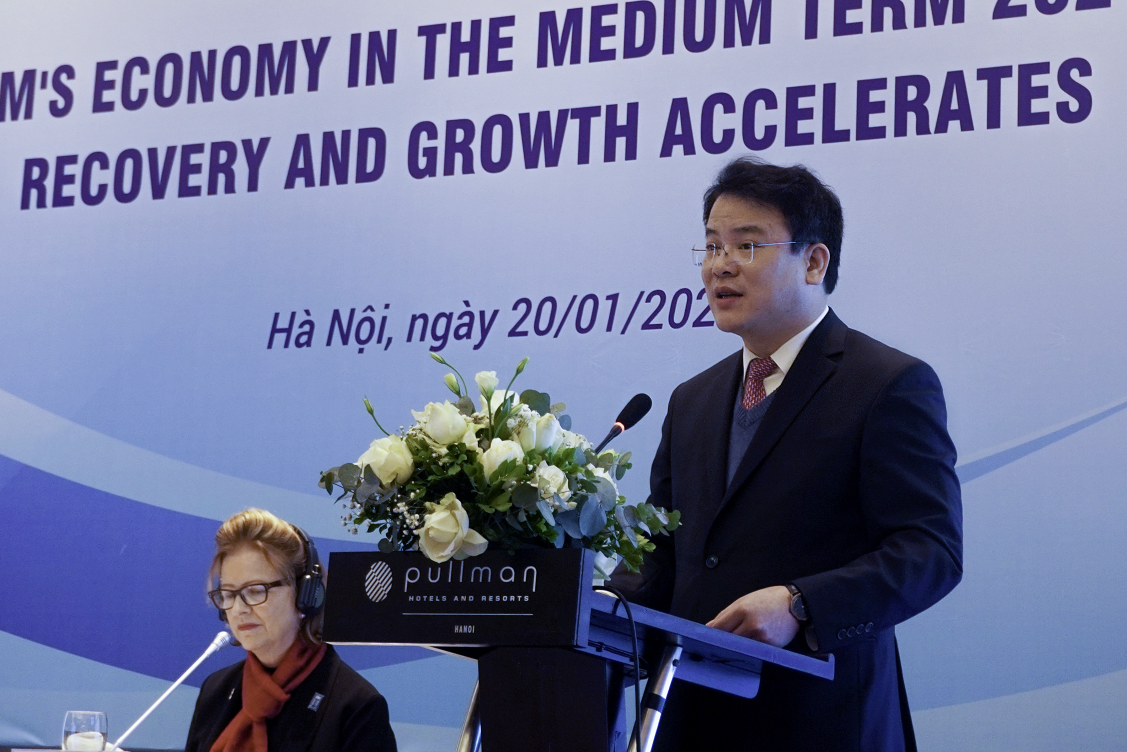 Vice Minister of Planning and Investment Tran Quoc Phuong said that COVID19 in 2020 has brought new challenges and opportunities for the next 5-year period (2021-2025). "Many new trends emerge, reshaping international financial flows, trade and investment, especially supply chain shifts, creating many challenges and opportunities for economic recovery in the long term," he said. "Taking advantage of new opportunities for economic recovery in 2021 and a breakthrough in the 2021-2025 period is important to achieve the goals set out in the Socio-Economic Development Plan for the period.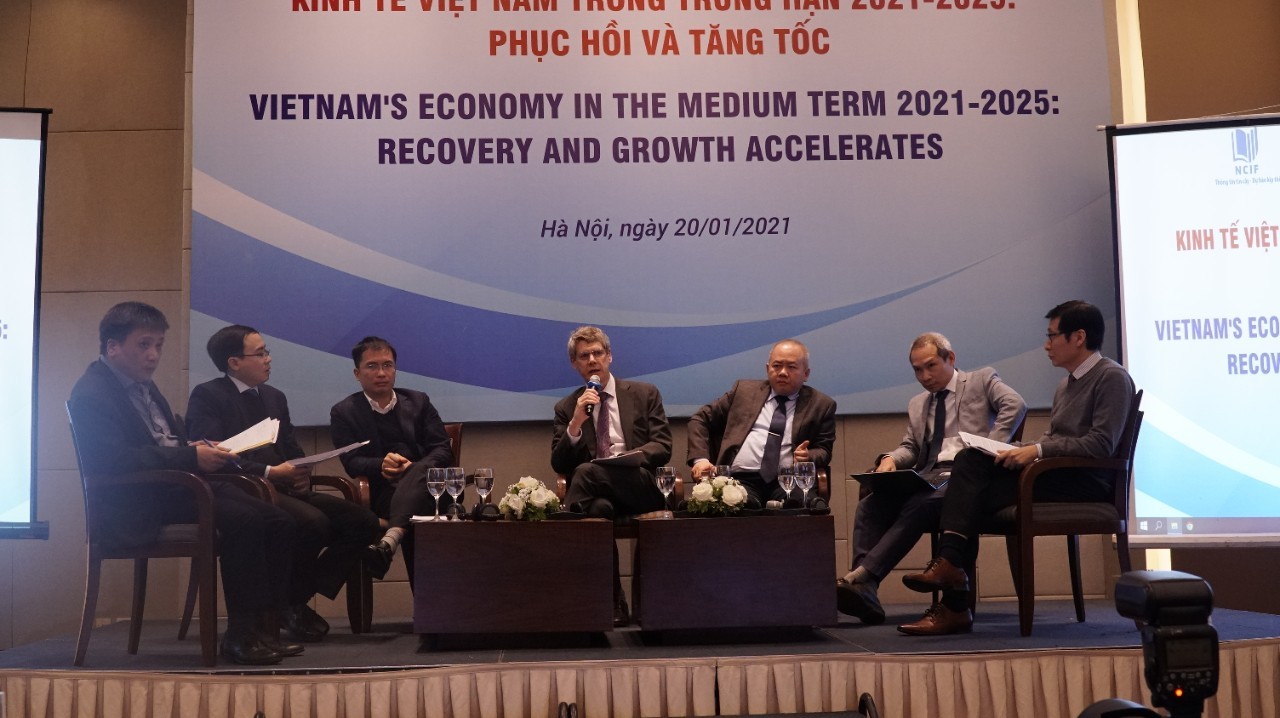 During the conference, representatives from the Government, academia, and international development partners shared information and perspective on how Viet Nam can build on this progress  and transform its economy to achieve rapid productivity growth, international competitiveness, resilience, economic and social equality and harmony between  People and the Planet.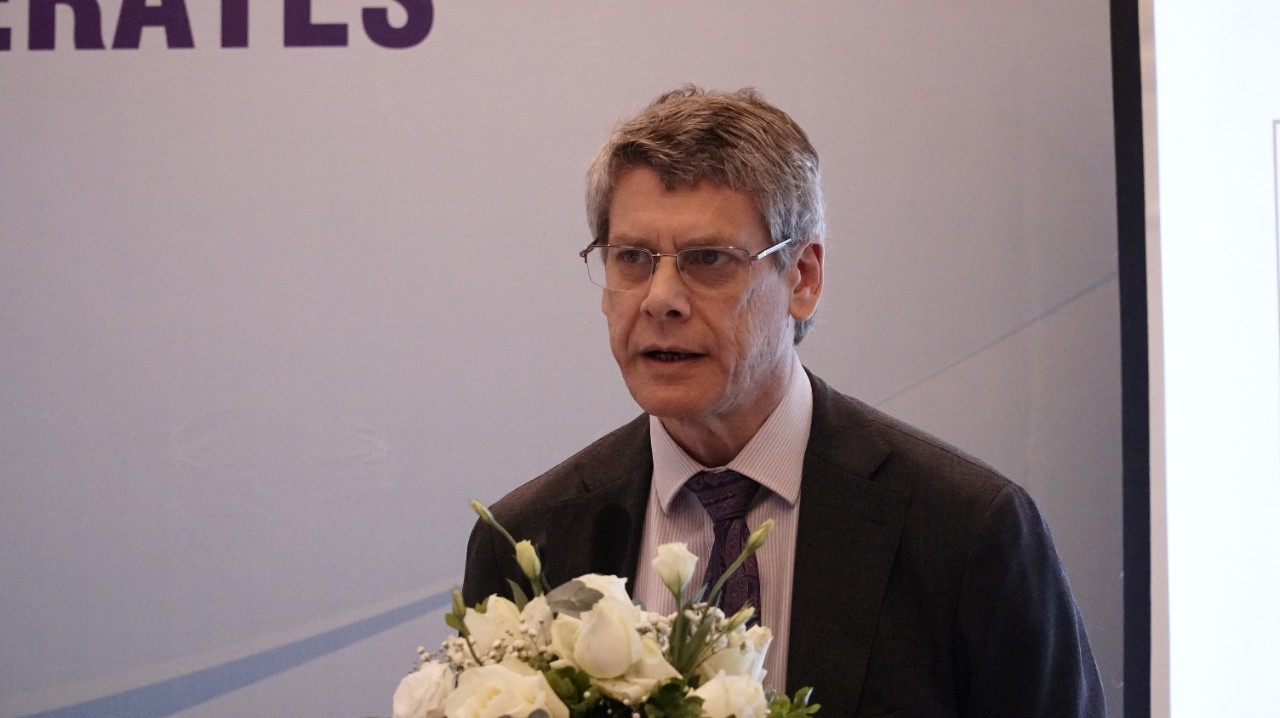 Key presentations at the conference are "Viet Nam's economy in 2020 and Growth accelerates in the period 2021-2025" by Dr. Nguyen Duc Anh from NCIF/MPI; and "Strengthening the Role of Government in Accelerating Growth 2021-2025" by Prof. Dr. Jonathan Pincus, UNDP Senior Economist.
Global COVID-rebound and bumpy economic recovery pose great challenges, Viet Nam's development context continues becoming more VUCA volatile, uncertain, complex and ambiguous.
Ms Wiesen suggested four key actions "to turn the COVID-19 rebound into a bold recovery that  leaves no one behind by ensuring:  (i) fast pace of growth of manufactured exports as a key impetus for sustained job creation, productivity (and income) growth; (ii) balanced harmony between economic growth and environment protection, by transforming the economy (production and consumption) toward more energy-efficient, greener growth; (iii) development of domestic capital markets and enhanced effectiveness and efficiency of the utilization of all development finance resources for achieving the SDGs; and (iv) continued application of a Triple AAA governance approach (Anticipatory, Adaptive and Agile) for creating greater space for experimentation and generating innovative solutions of and by Vietnamese people and institutions".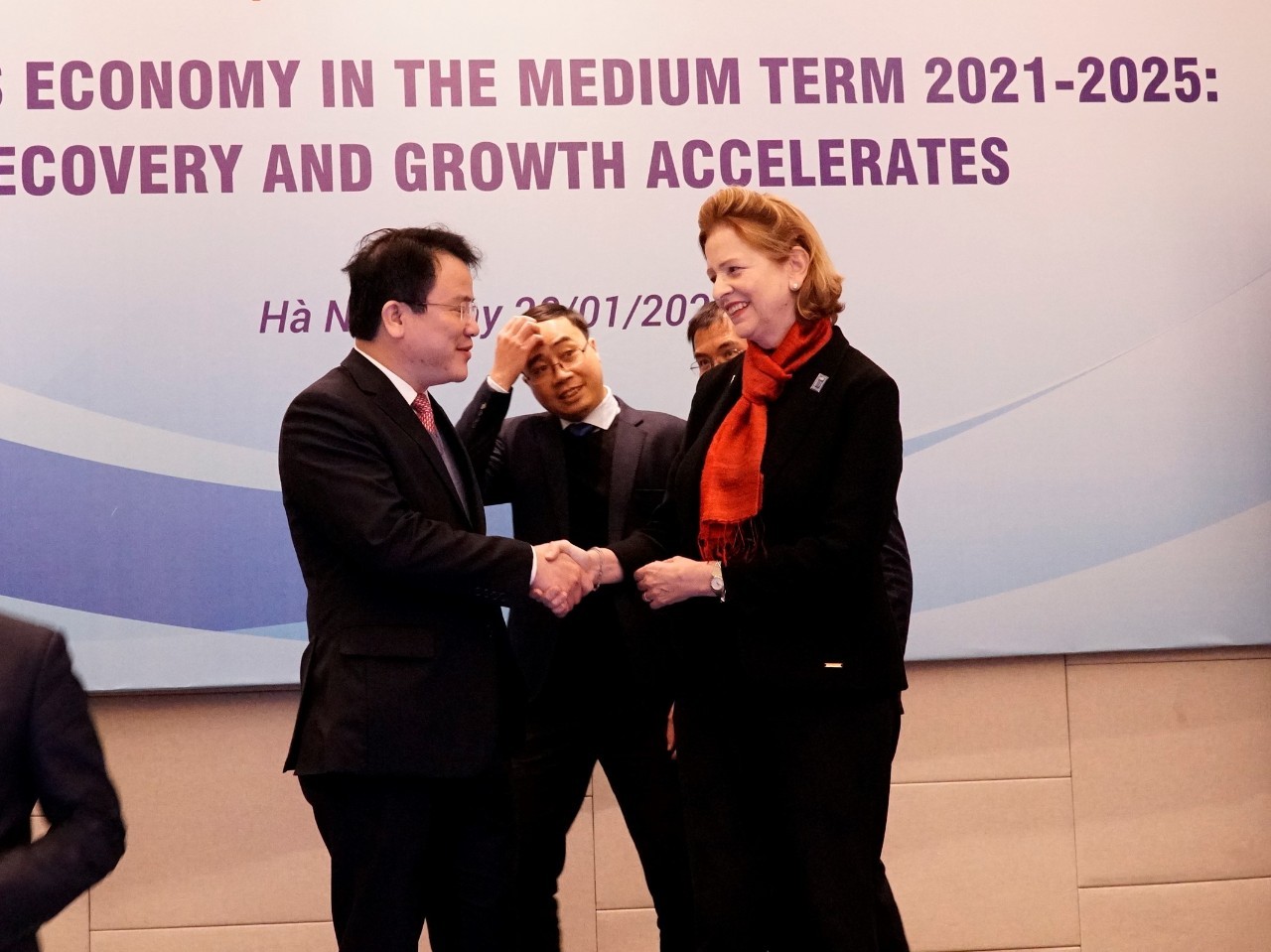 At the conference, UNDP proposed to make the conference an annual event – "Viet Nam Economic Direction"- in partnership with MPI, Fulbright University Viet Nam among other partners, to bring together Government, business, scholars and civil society to pool data, expertise and perspectives, thus enriching participants' understanding of global and national trends, emerging opportunities and challenges and implications for government policy, business and society.